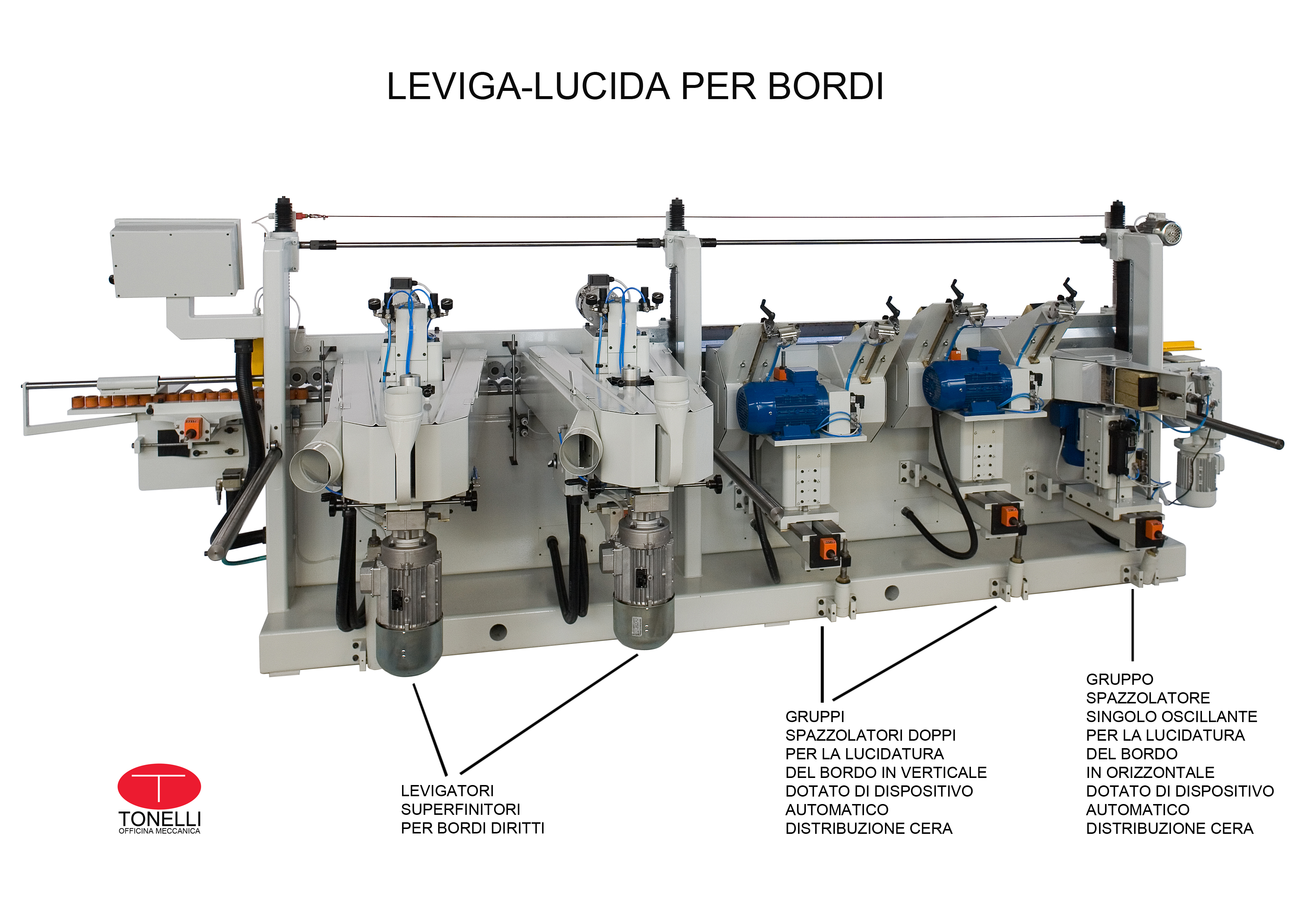 Questo tipo di macchina permette la levigatura e la lucidatura
contemporanea dei bordi in un solo passaggio.
This machine is for combined sanding and polishing straight and shaped edges of panels in one step.
Ogni levigatrice-lucidatrice viene prodotta su specifica richiesta del cliente / each machine is customized
velocità di avanzamento da 3 mt a 10 mt. minuto /

working speed from 3mt/min. to 10 mt/min.


a richiesta si applicano /

on request it is possible to apply:

gruppi levigatori per bordi piani /

sanding units for straight edges

gruppi levigatori per bordi sagomati /

sanding units for shapes

gruppi spigolatori per la levigatura di spigoli vivi e a raggio /

sanding units for radiuses

gruppi lucidatori per bordi dritti e sagomati /

polishing units for edges and shapes
Ogni funzione svolta dai vari gruppi di lavorazione è controllata elettronicamente da un
PLC touch screen di ultima generazione che soddisfa tutti i punti dell'industria 4.0
All functions of the machine are controlled by a PLC touch screen.