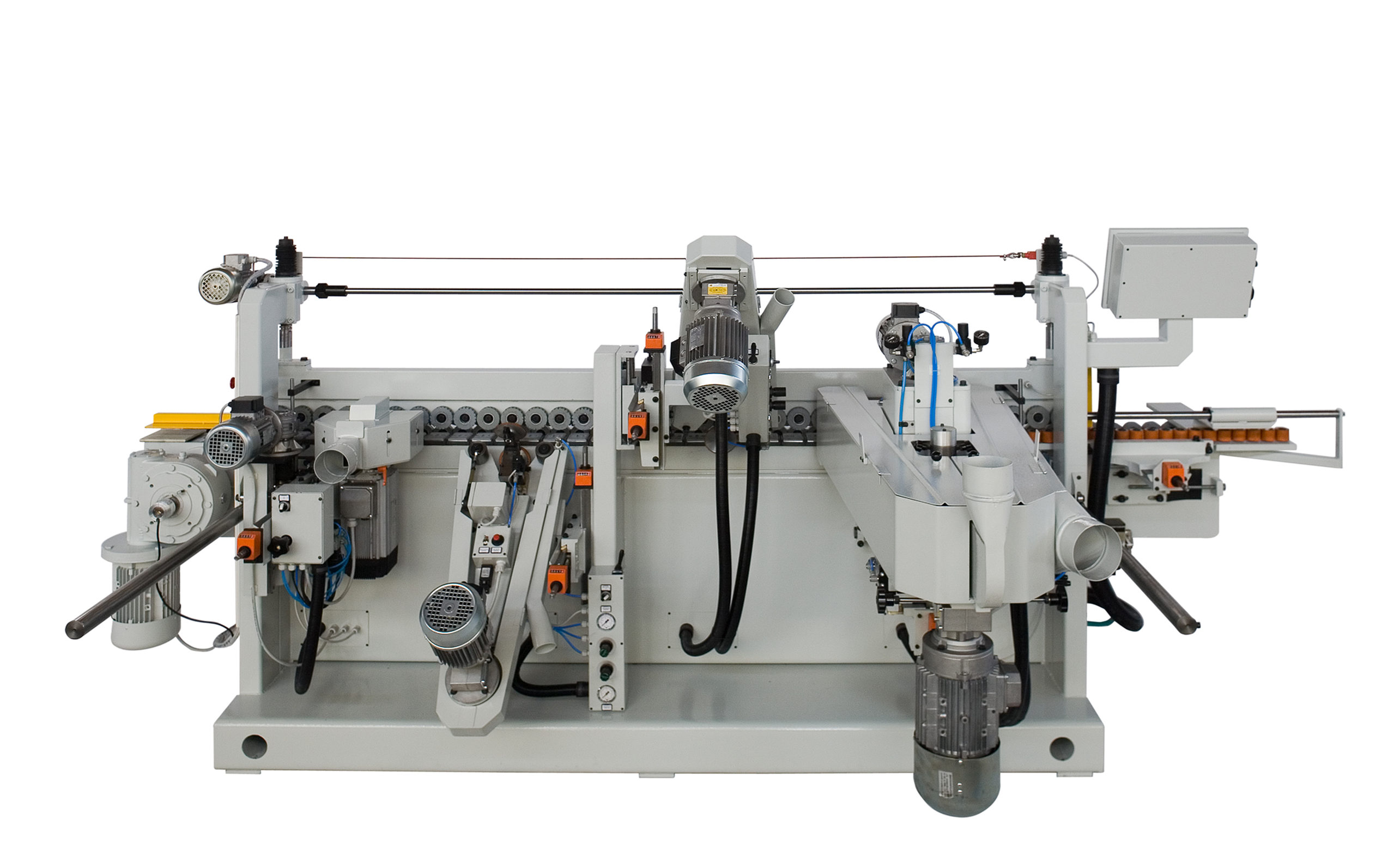 Questo macchina permette la levigatura dei bordi dei pannelli fino a 100 mm di spessore. Si possono levigare sia bordi dritti che sagomati, sia grezzi che verniciati. 
This machine sand the edge of the panels until 100 mm thickness, straight edges and shapes, raw and coated.
Ogni levigatrice viene prodotta su specifica richiesta del cliente /

Each machine is customized

Velocità di avanza

mento da 10 mt a 

20 mt. minuto /

working speed from 10 to 20 mt/min.

A richiesta si applicano: / on request it is possible to apply:
gruppi levigatori per bordi piani /

sanding units for straight edges

gruppi levigatori per bordi sagomati /

sanding units for shapes

gruppi spigolatori per la levigatura 

di spigoli vivi e a raggio /

sanding units for radiuses

gruppi scotch o mola per la satinatura 

di bordi piani e sagomati /

brushing units for edges and shapes

gruppi spigolatori a fresa con copiatori per la creazione del raggio superiore ed inferiore /

milling units for radiuses and for shapes
Ogni funzione svolta dai vari gruppi di lavorazione è controllata elettronicamente da un
PLC touch screen di ultima generazione che soddisfa tutti i punti dell'industria 4.0
All functions of the machine are controlled by a PLC touch screen.