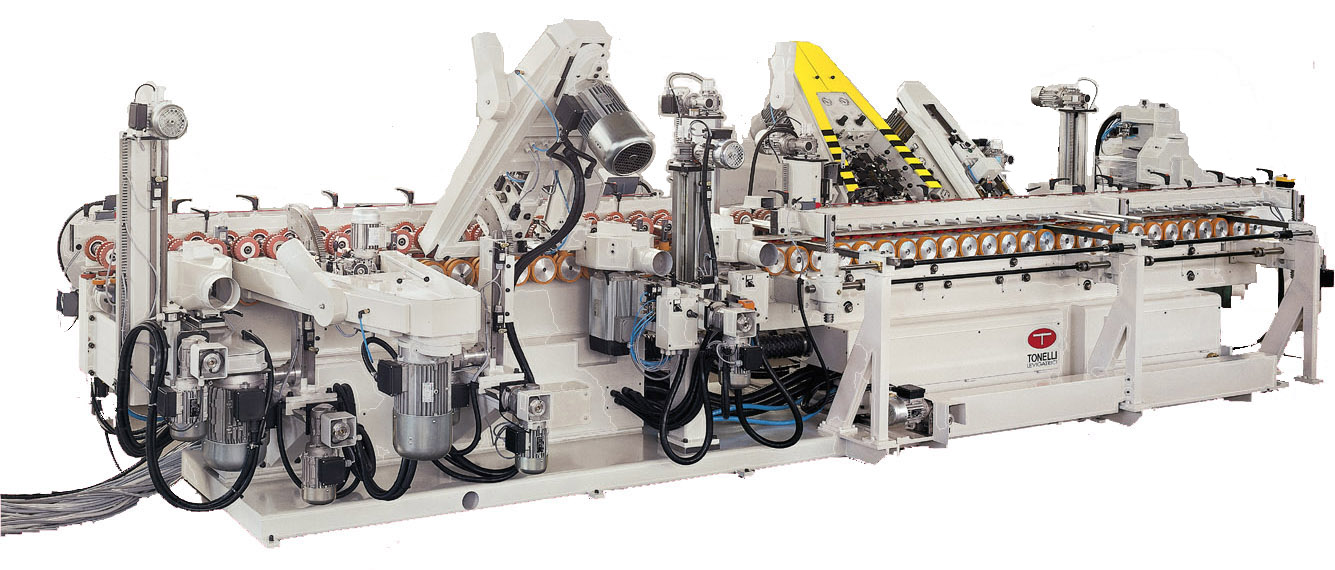 Questa macchina permette di levigare e spazzolare gli stipiti e i coprifili ad aletta
per porte sia grezzi che verniciati.
This machine is for sanding and brushing profiles and architraves for doors, raw and coated.
Il trasporto dei pezzi viene effettuato tramite delle pulegge per avere più
precisione nelle fasi di lavorazione.
The feed is by pulley with rubber for more precision during the work.

A richiesta si applicano:/ On request:
gruppi levigatori per profili piani /

sanding units for straight egdes

gruppi levigatori per profili sagomati / 

sanding units for shapes and profiles

gruppi spigolatori per la levigatura di spigoli vivi e a raggio / 

sanding units for radiuses

gruppi scotch o mola per la satinatura di profili piani e sagomati / 

brushing units for profiles and straight edges

gruppi a fresare per fresatura passantie antischeggia / 

milling units
La velocità di avanzamento è regolabile da 10 mt/min. a 30 mt/min. / Working speed from 10 mt/min. to 30 mt/min.
Ogni gruppo fresa, levigatori e spazzole sono regolabili tramite inverter. / Each unit is controlled by inverter
Ogni macchina è controllata da un
PLC touch screen di ultima generazione che soddisfa tutti i punti dell'industria 4.0
Each machine is controlled by a PLC touch screen.