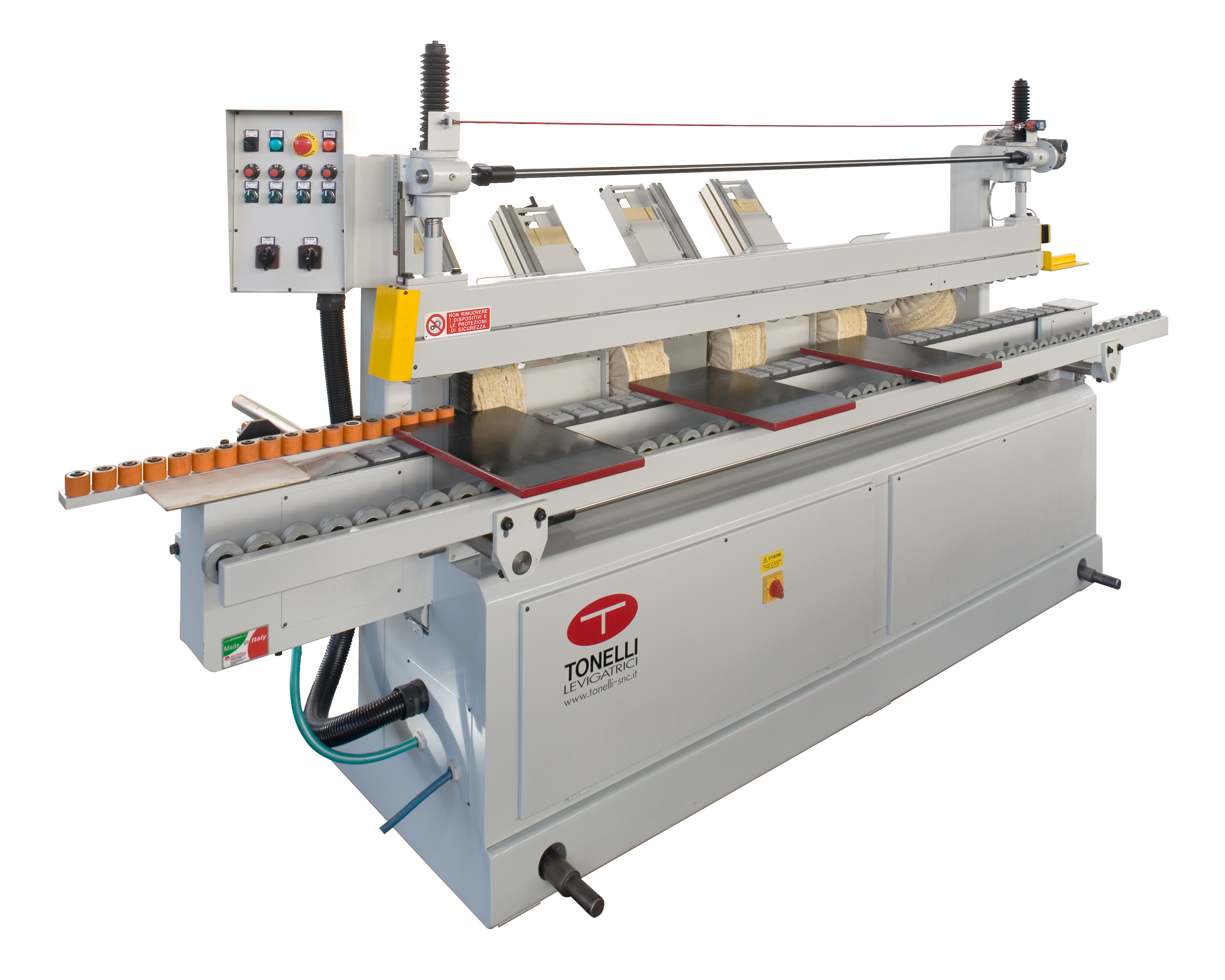 Le spazzolatrici automatiche per bordi sono prodotte in base alle specifiche richieste del cliente.
The polishing machines for edges are customized.
Si possono spazzolare: / it is possible to polish:
 bordi diritti fino a 80 mm di spessore /

straight edges till 80 mm thickness

 bordi sagomati di qualsiasi forma /

shapes
La velocità di avanzamento è regolabile da 3 mt/min. fino a 12 mt/min. / working speed from 3 mt/min. to 12 mt/min.
Ogni gruppo lucidatore è dotato di applicazione automatica della cera regolabile mediante
PLC touch screen di ultima generazione che soddisfa tutti i punti dell'industria 4.0
All functions of the machine are controlled by a PLC touch screen.